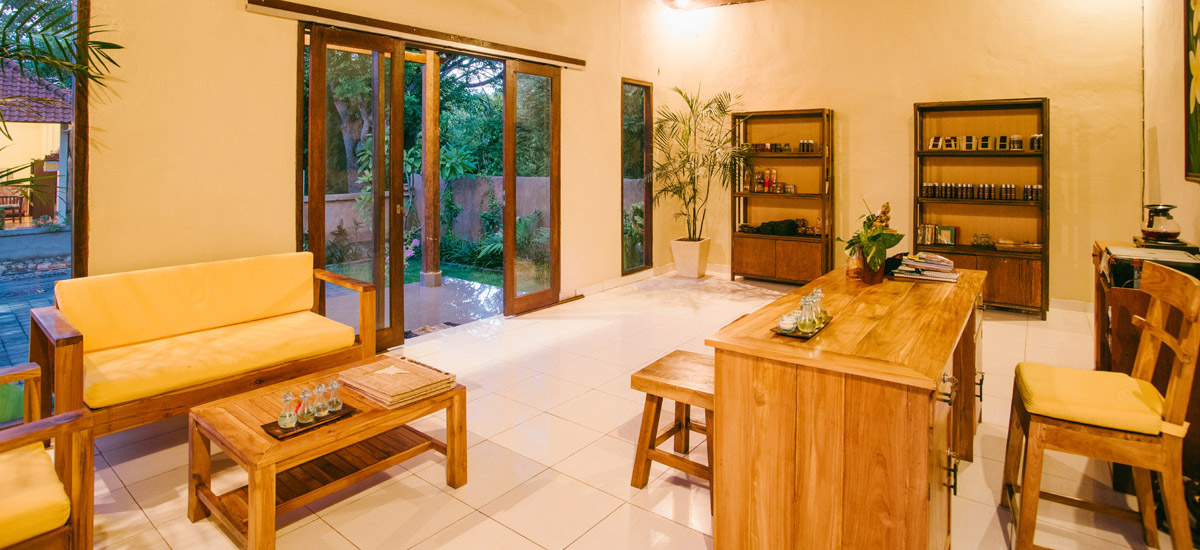 About Us & Spa Guidelines
About Us
Harumaya derives from two words Harum and Maya. Harum means fragrant, while Maya is figure of woman who has a strong personality and gorgeous. So that not only women who have gained a tremendous sensation in service in Harumaya Day Spa but whoever will feel the power of scent products that are used in our Spa.

Harumaya Day Spa begins with a dream and a humble desire to provide spa services are based on a blend of traditional and modern tailored to its development.

Our services are designed for all guests at a reasonable and affordable price. A Harumaya Day Spa began effectively operating exactly in June 2014. On the time passes we get a good response from our guests were seen how they provide support, testimony and good comments about us. During enjoying their holiday in Lembongan Island, the guests are also spending their day and pamper themselves at Harum Maya Spa. Many of them come back to Harumaya Day Spa on forthcoming visit to Lembongan Island and recommend us to their colleagues.

Refer to their feedback Harum Maya Spa will keep our consistency in providing an excellent services that aligned on a quality spa. The friendliness with fully attention from the whole team as well as the hygiene, sanitation and quality control in any professional standard is our main priority in offering the best services so that meets the guest's satisfaction.
---
Spa Guideline
Spa Hours 9am – 8pm
SUGGESTIONS TO ENHANCE YOUR SPA EXPERIENCE
Our knowledgeable staff will help you make the most of your visit by recommending and scheduling the perfect spa experience. It is advised that you make reservations in advance.
We recommend you arrive 15 minutes prior to your scheduled appointment time to register and enjoy a welcome drink in our relaxation areas.
Need to reschedule your spa experience? Please give us minimum 5 hours notice; we regret that a 50% charge will be made for treatments cancelled less than 5 hours prior to your appointment. A 100% charge will apply for no-show
Complimentary Pick-Up Service available for Lembongan Area. Please allow 2 hours notice for this service.
Sand can be an irritant to the body during any kind of massage. We kindly ask that you be showered and sand-free prior to your treatment.
For best results we recommend to Men should shave before a Facial.
Please be sure to inform your service provider if you are pregnant as we do not recommend any massage treatments during your first trimester, also if you have any health conditions, allergies, or injuries as this may impair the effectiveness of the treatment.
---